Today sees the release of Yoast SEO 15.9 and Video SEO 13.7. In Yoast SEO 15.9, we focussed on performance improvements and general enhancements. In addition, we made Video SEO available in Elementor. Find out more!
Performance improvements
Improving the performance of our plugins is always on our radar. Sometimes, we do big changes that enhance the performance and other times they are small. But, like they say, from the tiny acorn, grows the mighty oak. For Yoast SEO 15.9, we picked two changes that might not seem huge but that do have an effect on overall performance.
For one, we limit the database queries for indexing the homepage. As a homepage doesn't typically change that often, we don't need to fetch it all the time. This saves a request. Two, in the redirects section of Yoast SEO Premium, we changed the order in which we load a piece of code. This simple fix prevents two extra queries that are not needed on every page load.
Visual enhancements
In various places in Yoast SEO, you can upload images to use in your meta data. Up until now, we didn't always show you a preview of that image. For instance, in the Search Appearance settings, we wouldn't show you the image you uploaded in Knowledge graph section. In Yoast SEO 15.9, we've fixed that and you'll now see the image you uploaded.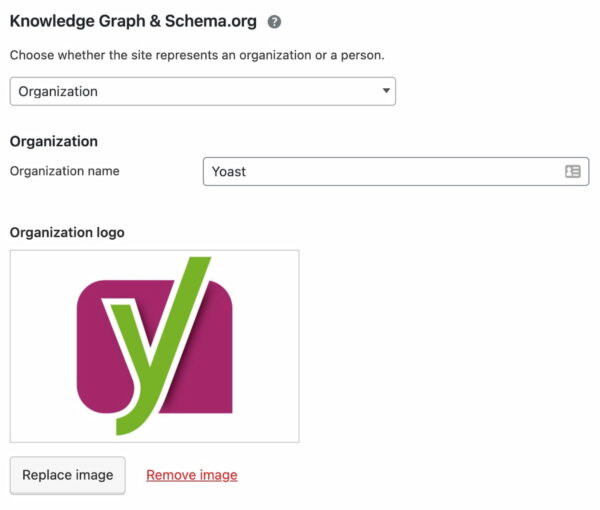 Video SEO: Now compatible with Elementor
A couple of weeks ago, we updated our Video SEO plugin. We cleaned up the UX and added a new way of handling YouTube videos. You can now tell the plugin to only load YouTube videos once a user interacts with it. This keeps the page from loading heavy JavaScript that might not be necessary — thus, keeping the page quick to load.
In Video SEO 13.7, we added another cool feature to bring it in line with Yoast SEO. Video SEO now works in our Elementor integration. Elementor user can now seamlessly optimize their videos and work on their video SEO!
That's Yoast SEO 15.9 for you!
Yoast SEO 15.9 comes with a couple of nice improvements. In addition, we've updated our Video SEO plugins with a cool new Elementor integration. Happy updating and thanks for using Yoast SEO!
The post Yoast SEO 15.9: Performance improvements appeared first on Yoast.
Yoast